The following will show you how to best configure your uTorrent client with a SOCKS5 Proxy server to protect you even more.


1. Open up uTorrent > Options > Preferences > Connection
2. Enable the options on your client to look like below.  Incoming Port and Randomize port each start  are

optional

and can be ticked or unticked.  
3. Enter in a SOCKS5 proxy server and your vpn username and password.  A list of our SOCKS5 Proxy servers

 can be found 

HERE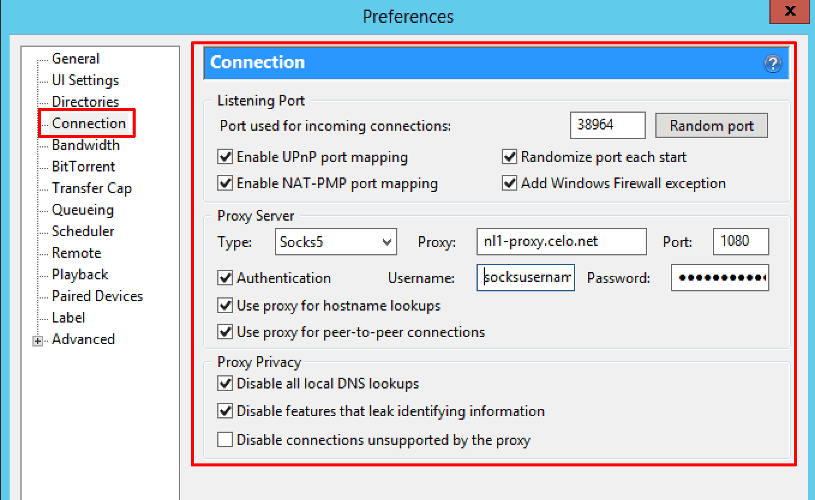 4. Go to Bittorent > and set your options like below.