NOTE:  To get the password, please log a 

support ticket

.  A different password is generated for each user.  If you would like to connect to another port other than 443 (eg 5670 etc), please specify this in your support ticket
1. Download ShadowSocks for Windows from

HERE
2. Extract/Unpack the .ZIP file you downloaded
3. Right click on shadowsocks.exe > Run as administrator

4. In the Edit Servers window.  Enter in the server name > port and your generated password.  
Encryption should be AES-256-CFB.  
Click Add, then Ok to close and save settings.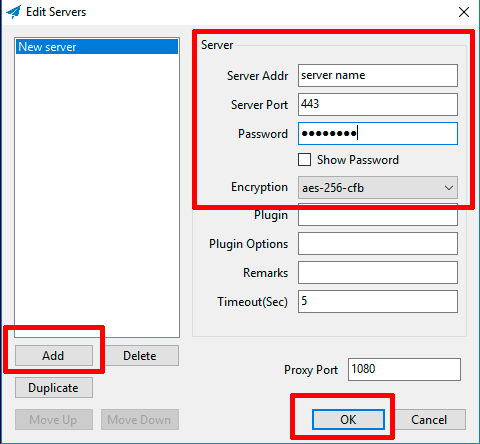 5. To turn on/enable shadowsocks, right click on the shadowsocks icon in your task bar (near your date and time) > Enable System Proxy.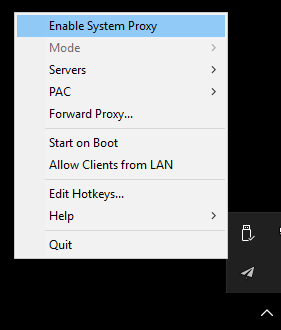 The Shadowsocks icon will turn white to show that it is on/enabled

6. Go to your web browsers proxy settings (Firefox proxy settings are shown below).  Set your settings to be like below
Now all your browser traffic will be going via the ShadowSocks Server


To Turn off/Disable Shadowsocks.  Right click on the Shadowsocks icon and click on Enable System Proxy