Setup SSTP connection in Windows 8/8.1 & Server 2012

1. Go to your start menu, and type in "VPN".  In the search results click on "Set up a virtual private network (VPN) connection"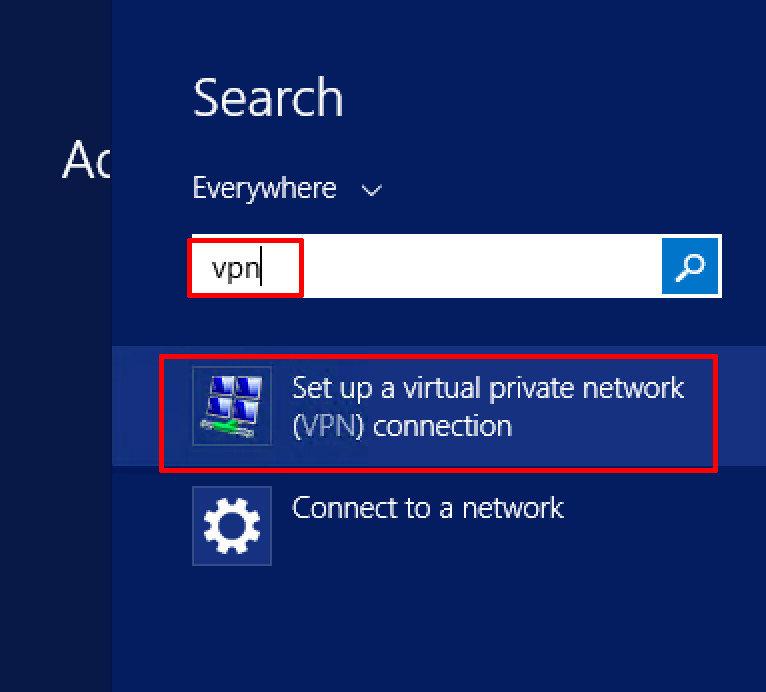 2. In the "Create a VPN Connection" wizard, enter in one of our SSTP server names which you would like to connect to.  You can get the full list of servers from HERE.  Also enter in a name for the new connection you are creating.  This can be anything you desire.  Once both fields have been filled out click on Create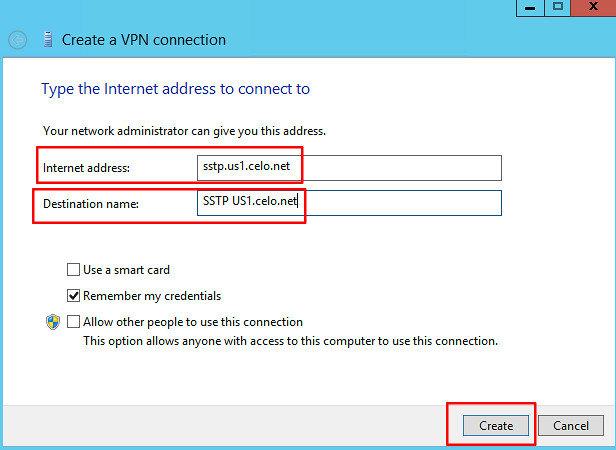 3. Now go to your start menu and type "Network".  When the search results come up, click on Network and Sharing Center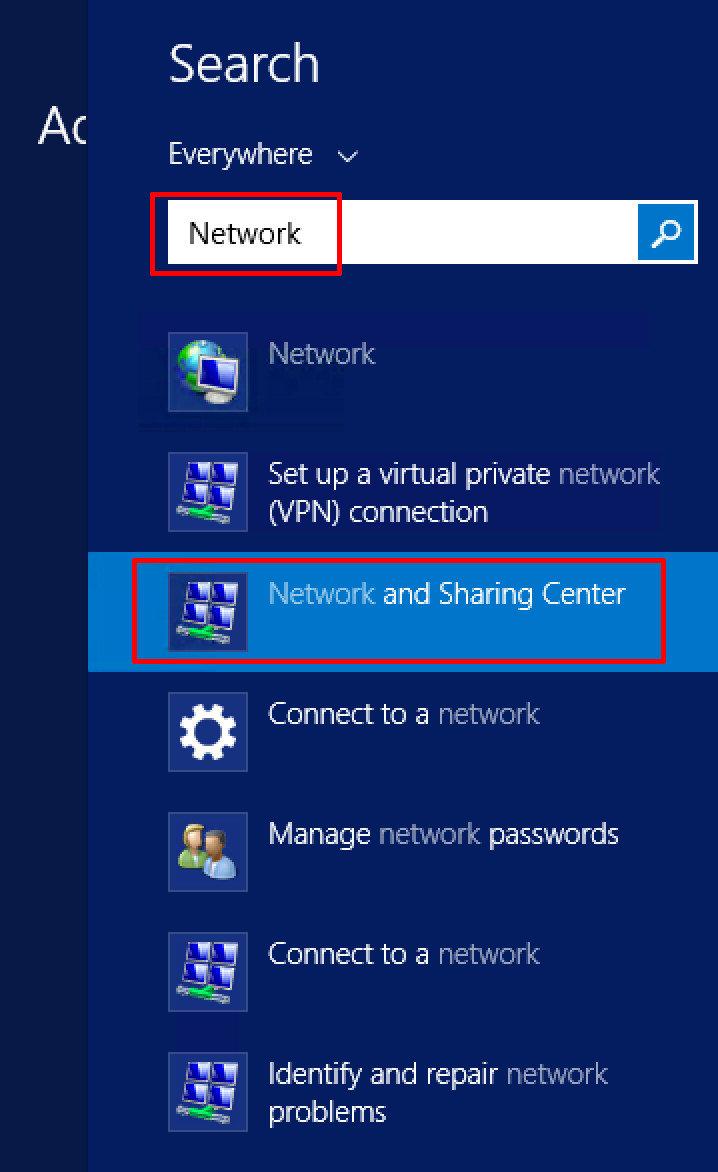 4. In the Network and Sharing Center window, click on Change Adapter Settings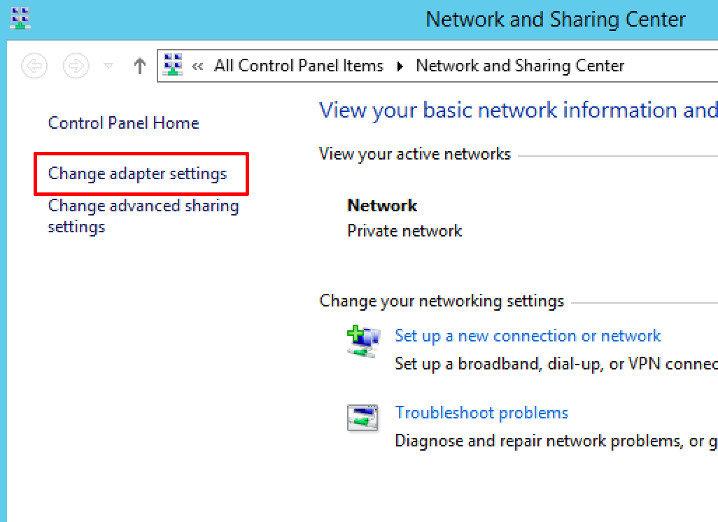 5. The new connection you just created via the wizard will show up.  Right click on the network connection and go to Properties 
6. Go to the Security Tab, and change your properties to be the same as the below image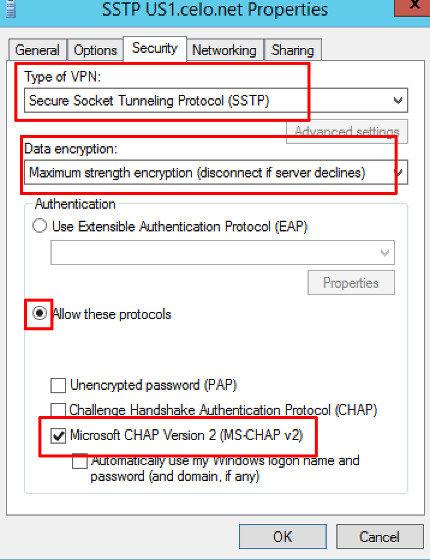 7. If you havent already done so, import our server certificates onto your computer.  Please follow this articeHERE
8. Network Connections window should still be opened.  Double click on the new connection you created, then in the side bar click on Connect
9. Enter in your username and password, then Ok.  You computer will now be connecting to the server via SSTP protocol.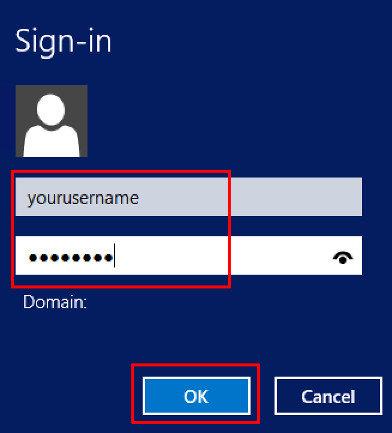 10. Once connected, the connection name will show as Connected